V60 Pro
Robotic Vacuum Cleaner
ILIFE

V60 Pro

A Smart Choice for Floor Cleaning
Superior Brushless Motor
Driven by a brushless motor, V60 Pro works quietly
with a long lifespan.
Powerful to Clean
in Max Mode
The powerful 1000pa suction allows V60 Pro to
captures dust, crumbs, particles, and beans efficiently.
Multiple Cleaning Modes
V60 Pro meets various cleaning needs with 3 cleaning modes.
Auto Mode
Spot Mode
Edge Mode
High-performance Filters
With the double-layer filter system, V60 Pro captures
fine dust and hair effectively, maintaining sustained
suction and improving air quality.
High-performance filter
Primary filter
Performs Well in Dry Mopping
The microfiber cloth fits snugly to the floor during cleaning, which efficiently removes dirt without leaving stains.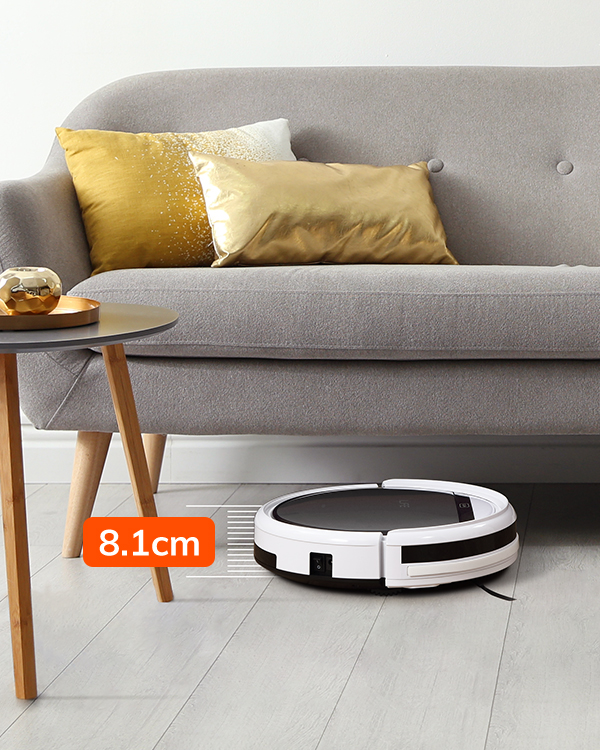 8.1cm Thin Body
V60 Pro can easily cleans hard-to-reach areas with
the thin body.
Climes Across
Obstacles Easily
V60 Pro rides over obstacles and moves across different
types of floors easily, which enhances cleaning efficiency.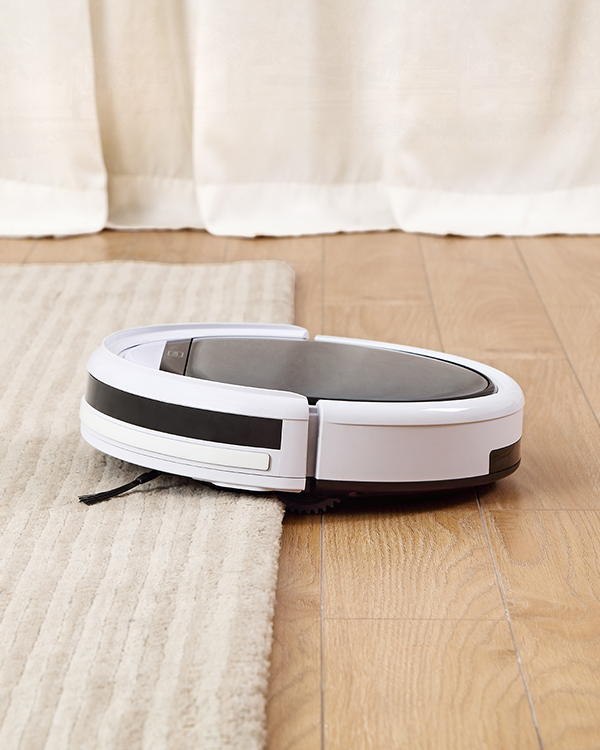 Smart Sensors for Smooth Running
Featured with OBS All-terrain Detection System, V60 Pro avoids obstaclesefficiently with the anti-collision function,
and its anti-drop feature ensures safe working.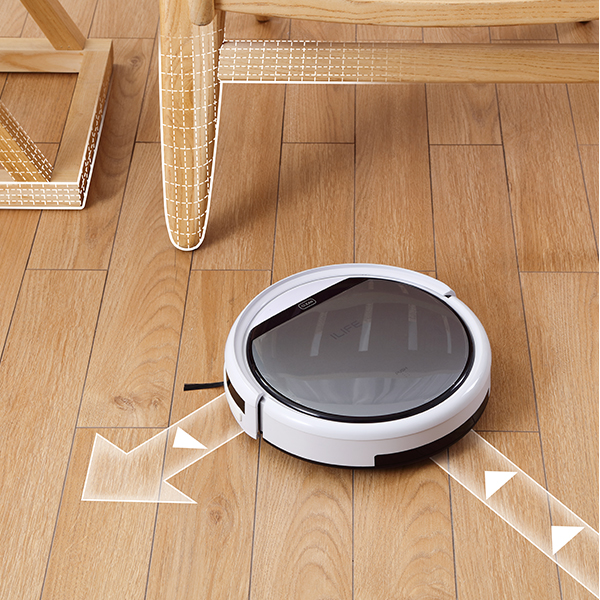 Avoid obstacles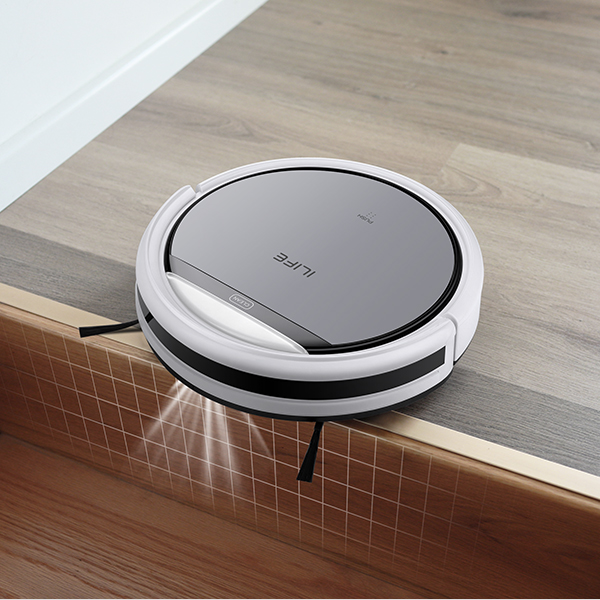 Avoid steps
100 minutes Run-time
High capacity Li-ion battery powers up to 100 minutes of vacuuming with strong,
consistent suction, covering a space of 120-150 sqm.
100 mins Working time
120-150 sqm Cleaning area
Follow Your Schedule
V60 Pro starts to clean automatically at the pre-set time of your weekly cleaning schedule.
Auto Recharging
V60 Pro automatically go to its dock and recharge when the battery runs low.
Description:
Product dimension: 300*300*81mm
Net weight: 2.24kg
Color: smoky gray
Dustbin capacity: 0.3L
Product Parameters:
Charging type: Auto Charging / Manual Charging
Cleaning mode: Auto, Edge, Spot, MAX
Charging time: <300min
Cleaning time: up to 100min
Body button type: Touch-screen Button
Specifications:
Ability to cross obstacles: ≤ 12mm
Applicable ground: Tile, Marble, Laminate, Wood floor, Carpet
Power: 100-240VAC 50/60HZ 22W